Welcome to i-box.
Your life, upgraded
Embark on a transformative journey with i-box, where we marry cutting-edge technology with
everyday life. We're not just here to make gadgets; we're here to elevate your world.
"Designed by Us, for You" — that's not just a slogan, it's our promise.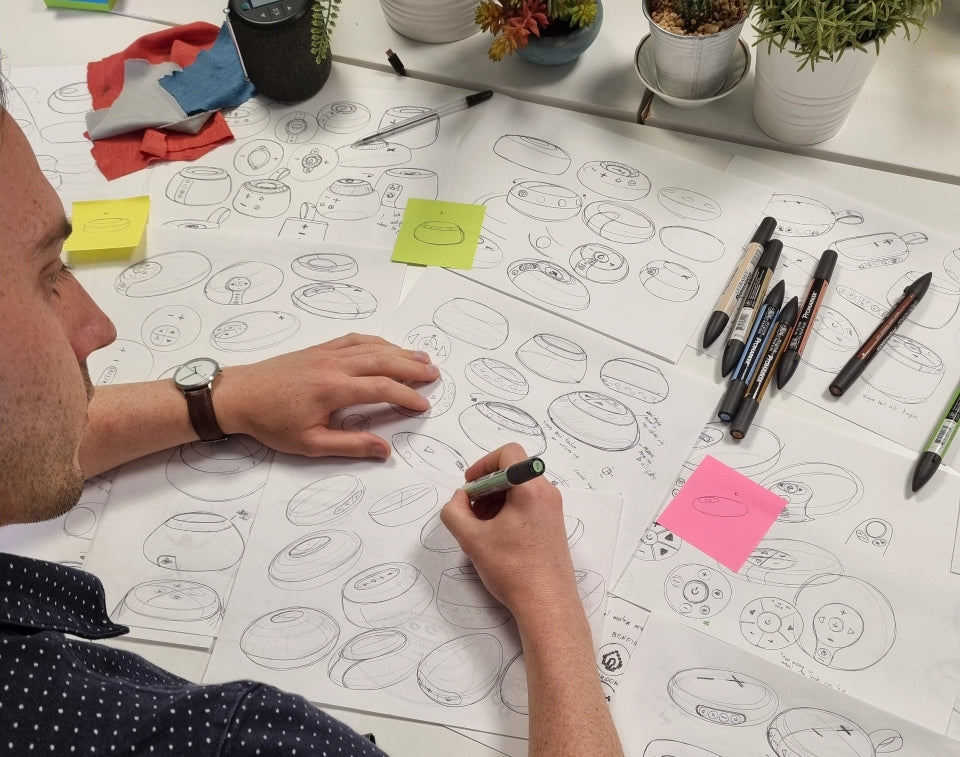 Beyond ordinary. Our origin story
We started our journey way back in 1982 in the UK! Over the years, we've crafted products for brands in just about every major retailer you can think of in Europe. You might have even unknowingly used one of our creations - we've had our handiwork in over 30% of British homes!

For years, we were those unsung heroes backstage, powering your major 3rd party and retailer brands and ensuring you got the best. Now, with i-box, we're stepping into the limelight. We are now bringing you our award winning quality directly and can offer you stylish designs that won't break the bank. And the love we've received! Over 2 million of you have trusted i-box, making us one of the top online brands for radios and bedside technology.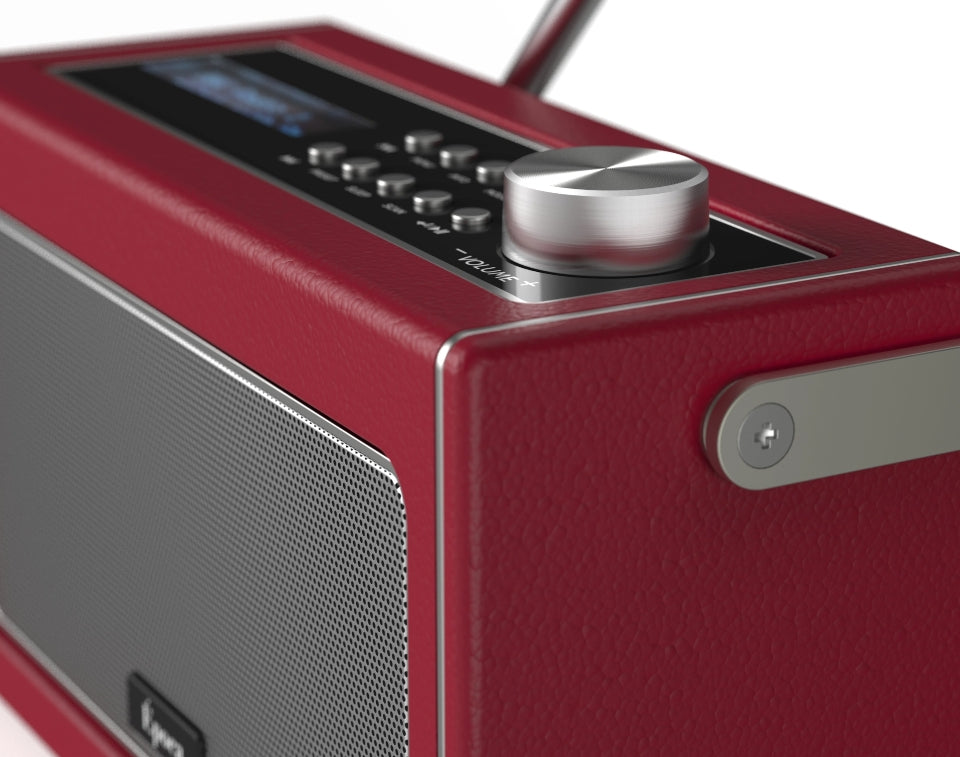 The British edge, where excellence meets ingenuity
Located in the UK, our design team is focused on creating functional and stylish products. They have a keen eye for materials and design, ensuring each
piece complements your home with a hint of British authenticity.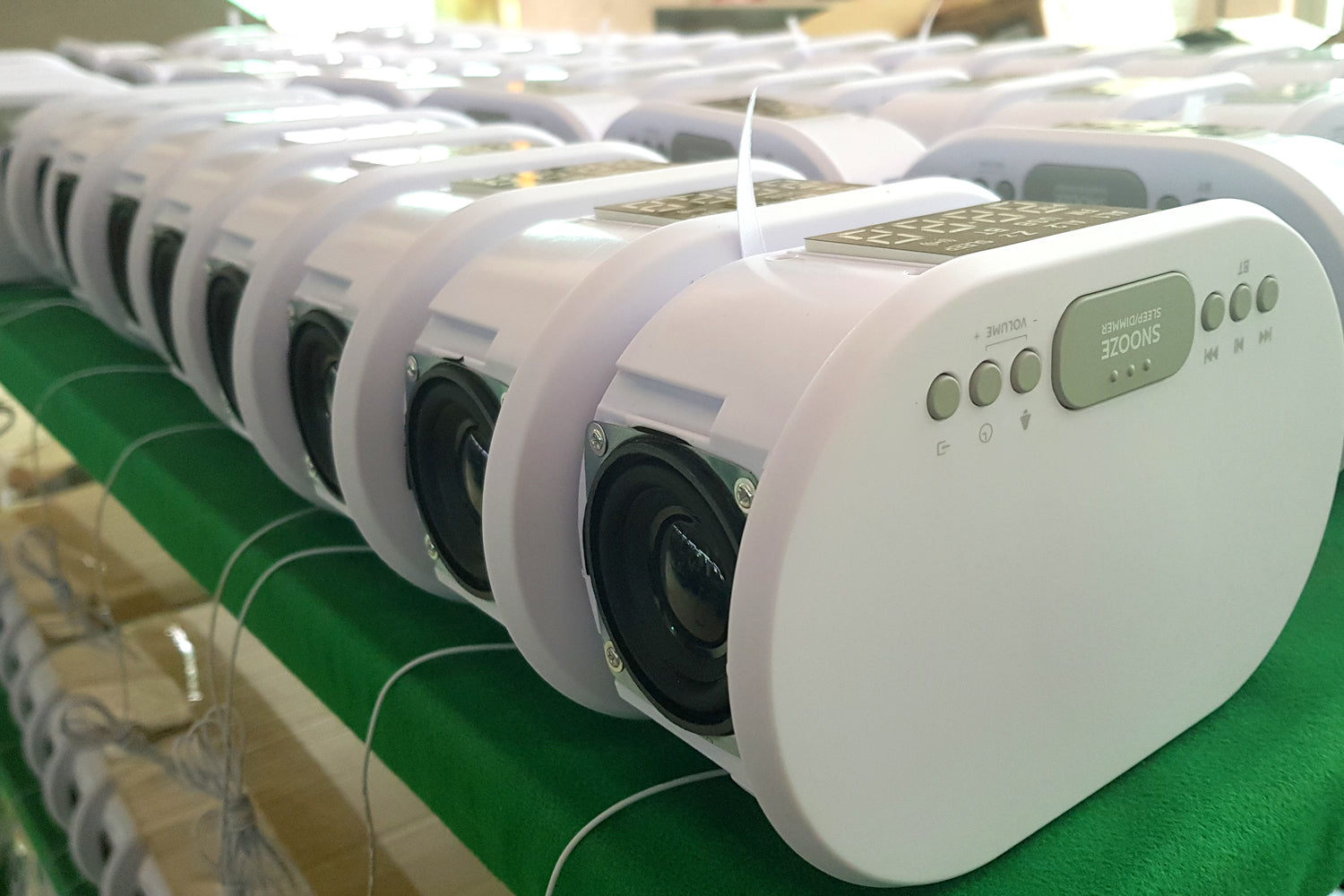 Quality? We're a tad obsessed!
So much so, we built our very own factory and created a technical and quality team as particular about perfection as we are. With them, we ensure every product sings the right tune for our customers.
The i-box promise.
A legacy in the making
We're not just another tech brand. When you choose i-box, you're opting for a brand steeped in excellence, ingenuity, and reliability. Your home deserves the best of British design without breaking the bank, and with i-box, that's coupled with the trust of a 3-year warranty.
Ready to be part of the i-box revolution?